1990
Silverwood Forest Corporation Limited and Company (SFCL) was formed to be the General Partner of Silverwood Forest Parntership (SFP) and Silverwood Land Partnership (SLP), both being Special Partnerships which in essence meant tax losses can be carried forward until harvesting.
For details regarding SFP and SLP see separate pages in our Silverwood Unit Holders menu above.
The purpose for the formation of SFCL and partnerships was to purchase from Whitby Corporation Limited (WCL) three forests and related land in Whitby, New Zealand. For details see the prospectus attached. In this transaction in 1990 Whitby Corporation Limited retained 15% of SFP units and 50% of SLP units.
Three directors listed in the Prospectus are still involved with Silverwood today.
1998
Every fourth year, SFP and SLP had to be re-registered which would be confirmed by Gazette notice in the newspaper showing all partners etc.
2003
In 2003, Silverwood Forest Partnership (SFP) had harvested its trees on L2 and two serious storms damaged the balance which therefore also had to be harvested. In the meantime Silverwood entered into a Joint Venture agreement (JV) which lasted from 17 September 2002 to 30 September 2016.
SFP made a distribution of $4,000 per unit and, at the same time SLP offered in its 2003 Prospectus, a one-for-one issue at $4,000 per unit. The one-for-one issue was fully subscribed.
2015
A name change was approved by Directors on the 20th May 2015 as per attached. The name was Silverwood Forest Corporation Limited and is now Silverwood Corporation Limited.
2018
In the financial year ending 2018, the final entrees regarding the JV were included in the financial statement.
The succesful launch of SFCL meant the formation of two special partnerships known as SFP or Silverwood Forest Partnership (paid up and dissolved in 2010) and SLP or Silverwood Land Partnership.
SLP is financially active. SFCL directors manage SLP as set out in the 1990 Prospectus attached below for your interest.
The only other fund raising took place in 2003 when the Silverwood Land Partnership issued a Prospectus to enable it to repay its external loans.
This Prospectus is also attached below for your interest.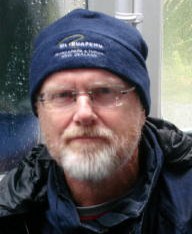 Peter Bradney Bould CA
Chartered Accountant
46 Takitimu Street, Orakei
P.O.Box 5247
Auckland 1141.
Phone: (09) 3065 885

Anthony Sydney Loveday B.V.Sc
Veterinarian and Company Director
6 Chatsworth Road,
Silverstream.
Phone: (027) 224 7297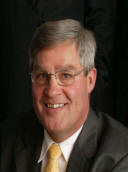 Malcolm M Johnson
MD – Aratas Consulting Services Limited
P.O.Box 22-008
Khandallah
Wellington 6441
Phone: (04) 479-3377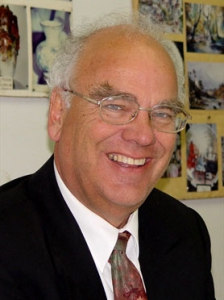 Peter Tiedemann B Com
SLP Executive Director
Management Consultant and Company Director
63 Red Hills Road
Waitakere City 0614
Auckland.
Phone: (021) 764 664
Business Address
C/- Tiedemann & Partners
PO Box 84 101,
Westgate,
Auckland 0657
Registered Office
GECA Chartered Accountant Limited
L2, Roche House,
98 Carlton Gore Road,
Newmarket, Auckland 1023
Solicitor
Claymore
63 Fort Street,
Auckland. CBD,
Engagement Letter
Bank
Bank of New Zealand
80 Queen Street,
Auckland.CBD
Auditor
KPMG
PO Box 110,
Tauranga 3140
Address
Silverwood Forest Corporation Limited
c/- Tiedemann & Partners
PO Box 84 101
Westgate – Auckland 0657
Contact Details
Phone:-+64 21 764 664
Email:-Peter Tiedemann at pect@xtra.co.nz
Skype:-petertiedemann New Zealand
Registered Documents
Silverwood Forest Corporation Limited Constitution
Silverwood Forest Corporation Prospectus 1990